UI Automation with Studio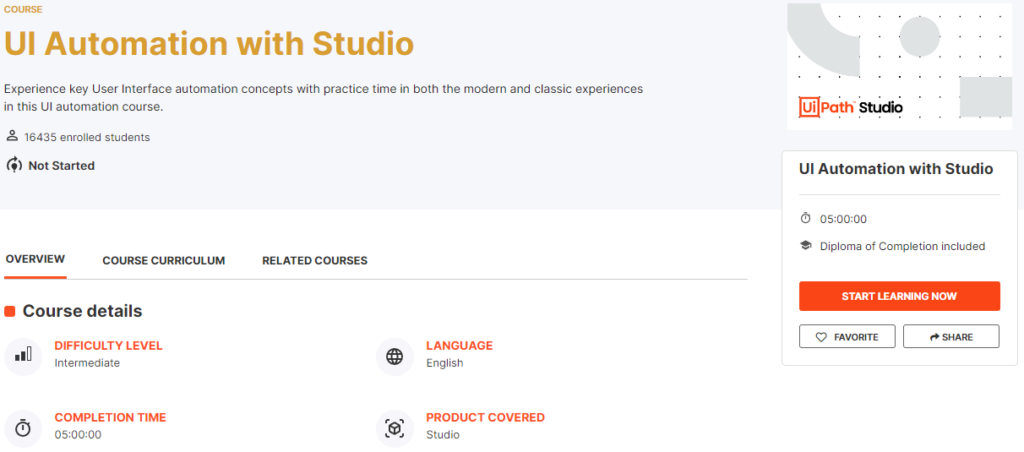 About the course
Through this set of UI automation tutorials, you'll learn about UI automation with UiPath. You'll practice both the modern design experience and the classic design experience. Learn to effectively build User Interface automation projects using activities like Use Application Browser, Click, Type Into, Get Text, Check APP state and so on. This course also covers the corresponding Input methods, such as Chromium API, Simulate, Send Windows Messages. And the Output methods such as Full text, Native and OCR.
This UiPath Studio guide builds on what you've already learned about RPA development. It teaches you about UI Automation with Studio to continue your automation journey. 
Product alignment: this course was built using the 2021.10 product version of UiPath Studio and applies to newer versions as well.