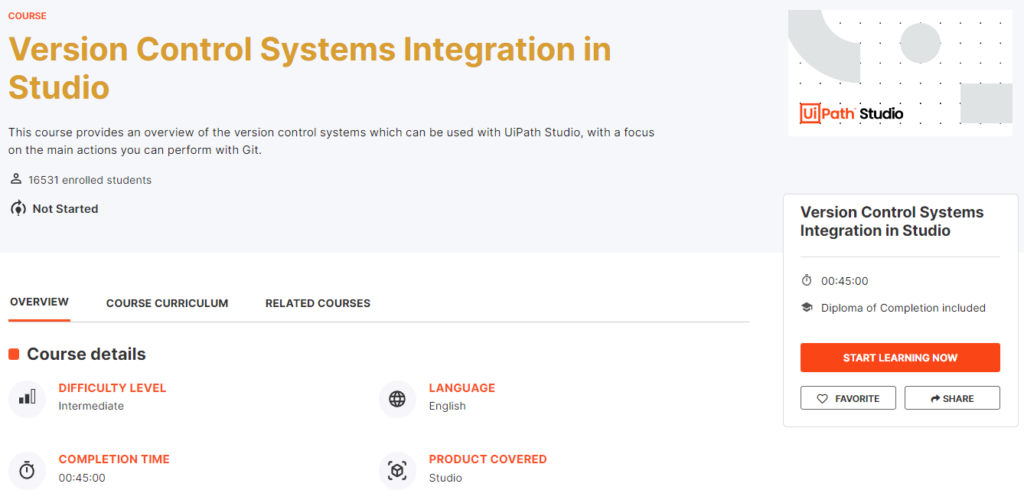 About the course
This course provides an overview of the version control systems which can be used with UiPath Studio, with a focus on the main actions you can perform with Git. 
What you will learn in this course
At the end of this course you should be able to:
Explain what version control systems are.
Identify the version control systems that are integrated in UiPath Studio.
Perform the most important actions within a version control system integration (we will use Git as an example).