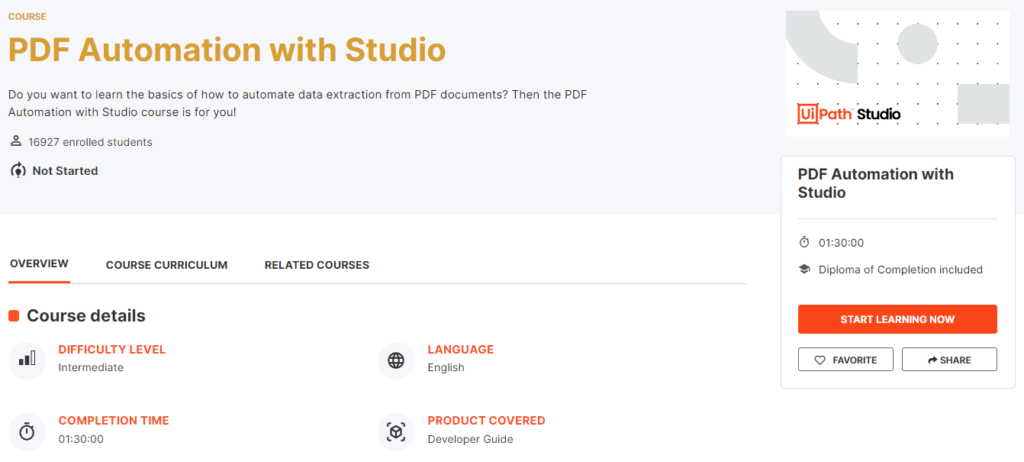 About the course
The PDF Automation in UiPath Studio course is for those with existing knowledge of RPA. You will learn more about UiPath Studio and PDF data extraction with UiPath. Through video tutorials, you will learn about the types of PDF documents and how to install the UiPath PDF Activities package. We teach about UiPath PDF scraping and how to extract data from blocks of text and tables in PDFs using UiPath Studio.   
What you will learn in this course
At the end of this course you should be able to:
Install the UiPath PDF Activities Package.
Use different activities in Studio to extract large pieces of text from the PDF files. 
Extract a single piece of information from a PDF document.
Use different activities in Studio to extract data from multiple PDFs with similar structures.
Use the UI automation capabilities of Studio to extract fluctuating values from multiple files with the same structure.