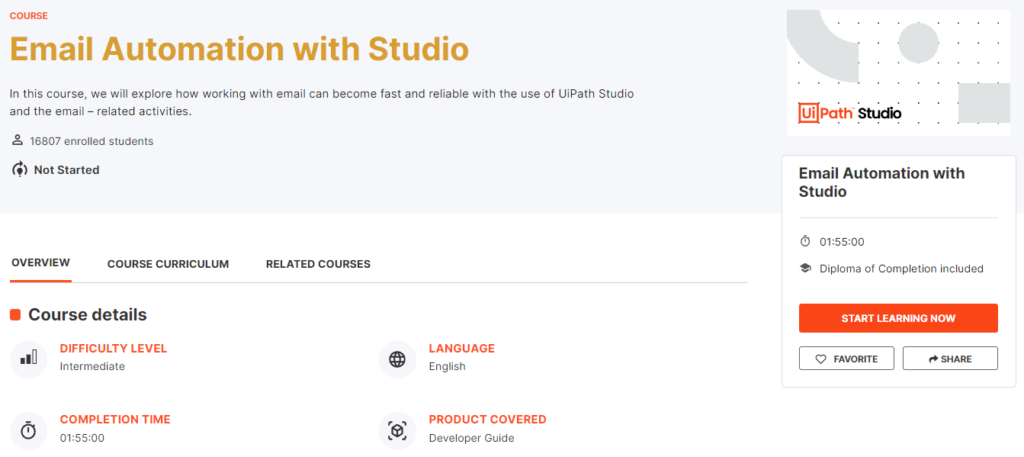 About the course
In this course, we will explore how working with email can become fast and reliable with the use of UiPath Studio and email-related activities.
Keep your inbox open and get ready to see the tasks that can be automated in order to save valuable time.
What you will learn in this course
At the end of this course, you should be able to:
Install the dedicated email activities in UiPath Studio.
Retrieve email messages based on the email client and server in use.
Automate the interaction with emails by filtering and downloading attachments.
Use the different 'Send Email' activities available.
Use message templates to send emails.