Bizagi Work Portal
The Work Portal is a secure web application/portal developed by Bizagi where the business applications that have been previously designed, are presented to end-users.
By accessing the Work Portal, the business users can create new cases, work on pending activities, generate custom reports, and so on. Overall, they work with the data coming from the designed business applications.
Customise the top menu
In my experience, every client likes to put their touch on the design of the web application. Having said that, the most common ones are the change of the logo and the colour theme of the work portal. And these are simple because Bizagi provides documentation on how to do that.
But other requests are more tricky to do. For example, one client asked to rename the top menu, in other words, to have a custom user menu. If you search through Bizagi's documentation you will not find anything in regards to this aspect.
The solution
Enable Admin Language
The very first thing you have to do is enable the Admin Language. Go to Bizagi Studio and navigate to Configuration > Business > Language. Scroll down and select English.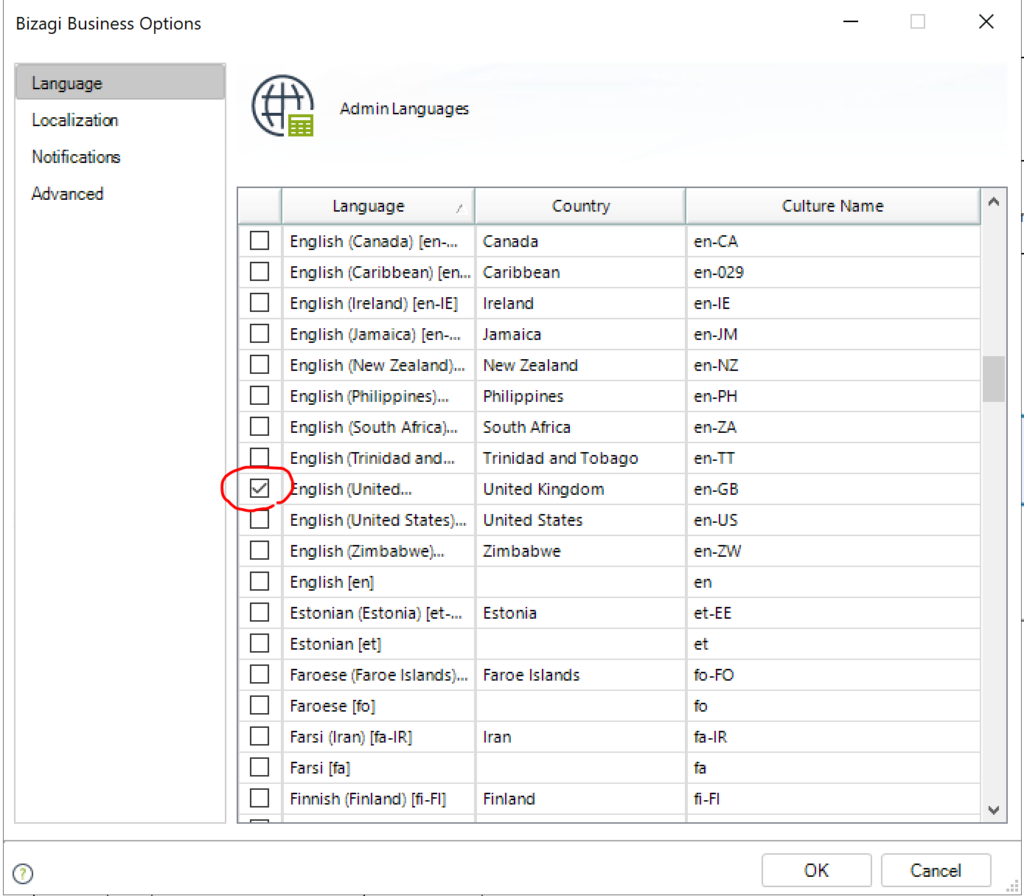 Identify the objects you want to rename
Now go to the Expert mode and select Localization. The right side of the application will load the list of all Bizagi Objects, plus Internal and Extended. In our case, we are interested in Internal Localization. By default, Bizagi will load all the internal objects. To make life easier, please search by this object: workportal-menu. As you can see in the image below the following changes to the menu were performed:
Inbox was renamed as Tasklist
Queries as Reports
Reports as Analytics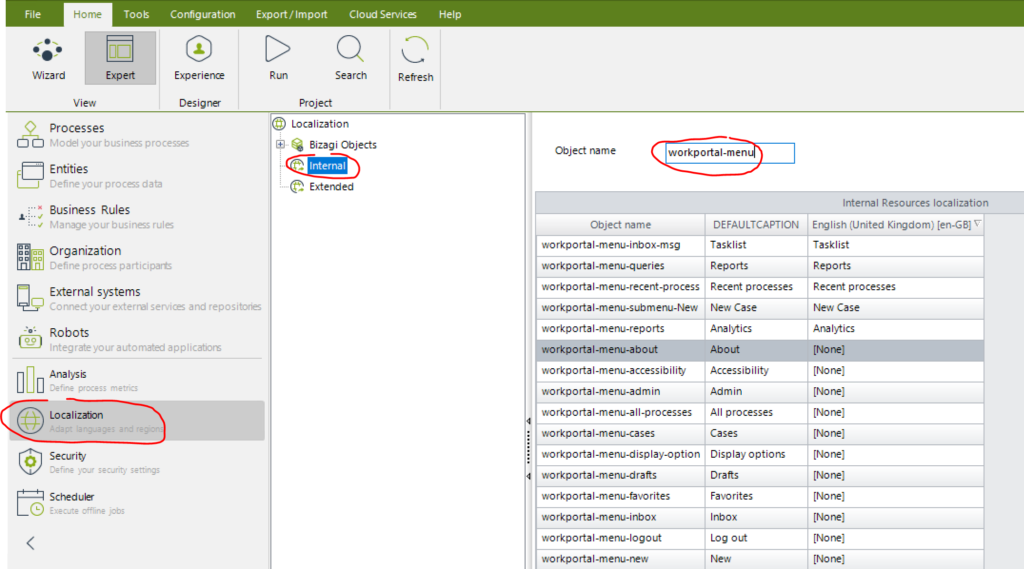 The final result
After the change, the new top menu of the Bizagi Work Portal looks like this:

If you would like to find out more about Bizagi please send us an email.